Restaurants With Live Music – Harry's
Harry's Live Music
Enjoy live music with the best views on the rooftop deck at Harry's Ocean Bar & Grille!
Stay tuned for our 2021 live music schedule!
Harry's Bar & Grille, is the only (and coolest) rooftop restaurant with live music, in Cape May. Enjoy the best ocean views in Cape May with live music (in season), and tasty food & refreshing drinks. Our Happy Hour is even happier with oceanfront views! During summer and fall we have live music weekly. See upcoming performers below. Make sure you also check out our blog for the very best Cape May activities & fun things to do.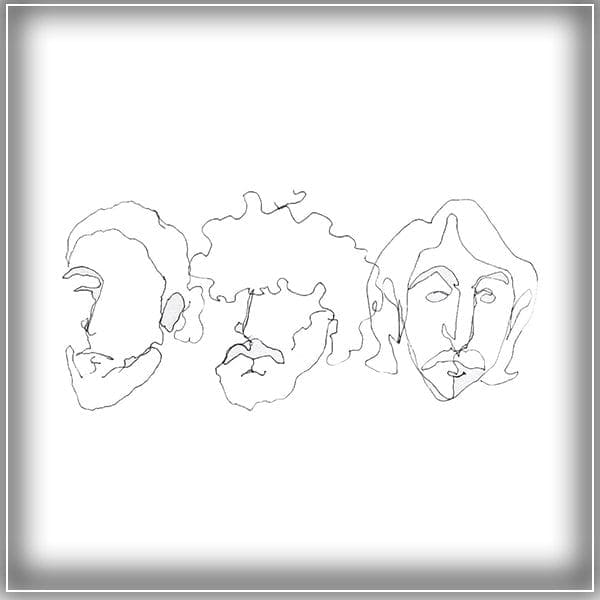 The Bastard Sons of Captain Mey
This group of local Cape May musicians began swapping sounds and instruments at a BBQ in 2015. After a number of visits to MQ Murphy's Open Mic at the Mad Batter in Cape May, he coined the band name "The Bastard Sons of Levon Helm." After a courteous exchange with the late and great Mr. Helm's friends and family, the boys adopted the name of the town in which they honed their sound. Since then, the boys have continued writing and performing the music they create combined with the music they like in various indoor and outdoor settings.
UPCOMING SCHEDULE
Schedule TBA
The Capers
The Capers, composed of vocalist Bernadette Matthews, guitarist Ron DiUbaldi, keyboardist Amy Hufana and drummer Geoff Moran, offer a classic mix of cover tunes ranging from soft rock, to country, to Motown, to jazz, blues and R&B. Their favorite acts to cover include the Eagles, America, the Beatles, Roy Orbison, Ray Charles, Eric Clapton, Aretha Franklin, Gershwin, Smokey Robinson, and more. The Capers play in venues in and around Cape May and are happily playing at Harry's.
UPCOMING SCHEDULE
Schedule TBA
The Change
Some would call The Change our house band. Why, maybe because The Montreal Beach Resort's owner Larry Hirsch is banging away on his drums with his band, The Change. Playing classic cover from the 60's and 70's, The Change bring a sense of Woodstock to Harry's. Sadly, Larry can only play a couple of shows, being that he has a summer hotel to run. So make sure to check out The Change on The Roof @ Harry's this summer.
UPCOMING SCHEDULE
Schedule TBA
Cheezy & The Crackers
Basically a couple gnarly dudes, getting funky. Everywhere, and all the time. Music is their way of life – they eat, sleep, breathe, and smoke it. Cheezy and the Crackers is a sweet blend of rock, reggae, and hip hop. It's about having a good time, being an individual, and being original. We feel it, and hope you do too!
UPCOMING SCHEDULE
Schedule TBA
Dan Barry
An alternative singer-songwriter from Colorado, Dan Barry's unique style blends funk, jazz, reggae, classic rock, for a wholly original sound.
UPCOMING SCHEDULE
Schedule TBA
Dom Grosso Trio
Dominic Gross writes and covers music that ranges in sounds of rock, blues, funk, and reggae. He covers a diverse range of artists, including Sublime, Jack Johnson, Creedence Clearwater Revival, Dave Matthews Band, Steve Miller, Tom Petty, OAR, Pearl Jam, Dirty Heads, Lynyrd Skynyrd, John Mellencamp, Phish, the Grateful Dead, Bob Marley, and many more. The energy and originality he brings to each shows cannot be matched!
UPCOMING SCHEDULE
Schedule TBA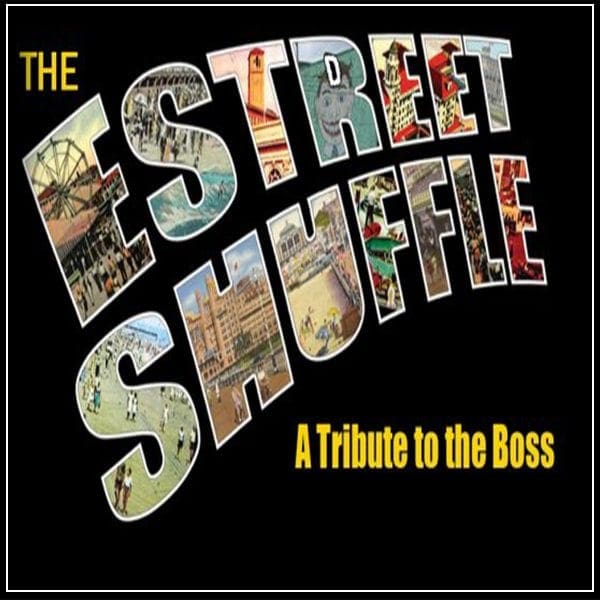 The E Street Shuffle
Come celebrate the 4th of July with Harry's Ocean Bar & Grille and The E Street Shuffle. For the 7th year in a row, the rooftop will be rocking with the best of the Boss. This year, we'll be enjoying The E Street Shuffle's Quarantine Quartet!
With a dedication to authenticity, a true passion for the music and a knock-your-socks-off, high-energy stage show, The E Street Shuffle offers up a tribute to Bruce Springsteen and The E Street Band that is like no other.
Seating is first come, first served on the rooftop. Additional seating will be available across the street on the beach, where you will be able to enjoy the music and hang by the ocean!
UPCOMING SCHEDULE
Schedule TBA
Ear Me Now
A six-piece reggae band that has been playing around the tri-state area since the beginning of 2016, Ear Me Now has played a wide range of events, from weddings, to food festivals, to Philadelphia Beer Week events, to beer gardens hosted by the Philadelphia Horticultural Society. They bring their fun, reggae sounds to all venues by mixing roots reggae covers, originals, and their own reggae take on American Classics. Ear Me Now brings fun, upbeat energy that will surely get your out of your seat.
UPCOMING SCHEDULE
Schedule TBA
Four Lean Hounds
Come truckin' along to the music of Jerry Garcia and the Grateful Dead! One of our area's premier Grateful Dead tribute bands, Four Lean Hounds has delighted dead-heads all over Philadelphia and New Jersey with their acoustic and electric performances. Their skillful improvisation and strong harmonies will make you think you were transported to the corner of Haight & Ashbury.
UPCOMING SCHEDULE
Schedule TBA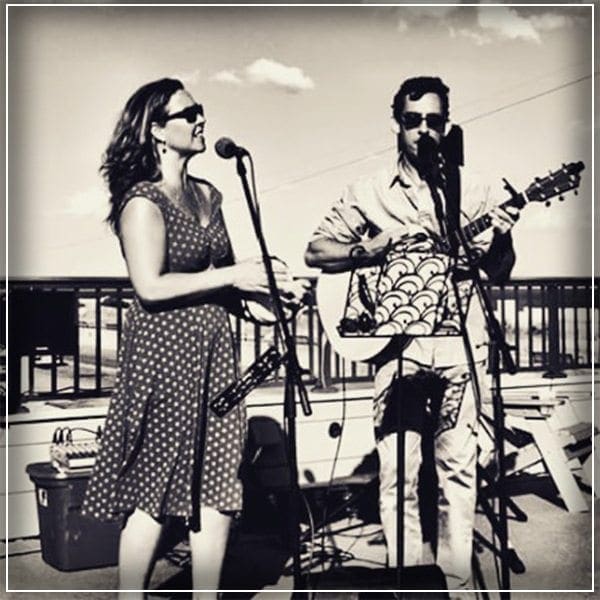 The Honeyhawks
The Honeyhawks are a husband-wife acoustic duo who play an eclectic range of romantic and vintage folk and pop and have fun doing it. Join them for Crush Wednesdays at Harry's.
UPCOMING SCHEDULE
Schedule TBA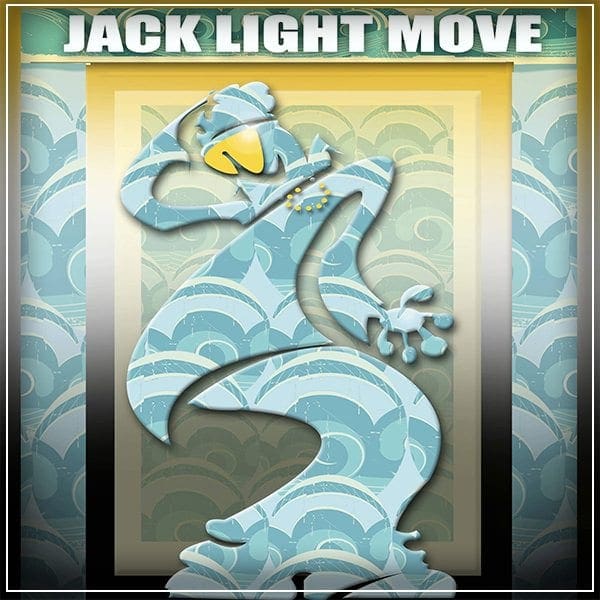 Jack Light Move
Jack Light Move – This reggae-rock-funk-soul infusion group from Philadelphia, PA is dedicated to bringing musical harmony to the world. Playing some of your favorite reggae songs or putting their touch on other classics, the guys will make you second guess if you're in Jamaica or Cape May.
UPCOMING SCHEDULE
Schedule TBA
Marnie & Nate
Marnie and Nate are a talented and versatile acoustic duo. They play rock, blues, country and folk songs and interpret them in a way that will leave you wanting to hear more. Marnie has a soulful, powerful voice that moves you, whether she's singing a beautiful ballad or rockin' a Janis Joplin classic. Nate is a fantastic guitar player who holds down great rhythm while he shines on fills and killer leads. His pitch-perfect harmonies add to their special sound.
UPCOMING SCHEDULE
Schedule TBA
Nate Cwik
Nate not only brings the summer vibe to Harry's Ocean Bar & Grille every Friday, but he lives it as well. Nate hardly leaves the beach whether he's living in Cape May during the summer months, Hawaii in the winter or the occasional surf trip. However, no matter where his board goes, so does his guitar. His musical tastes also reflects his lifestyle by playing some of his much loved music, such as Sublime, Bob Marley, Jack Johnson, and more.
UPCOMING SCHEDULE
Schedule TBA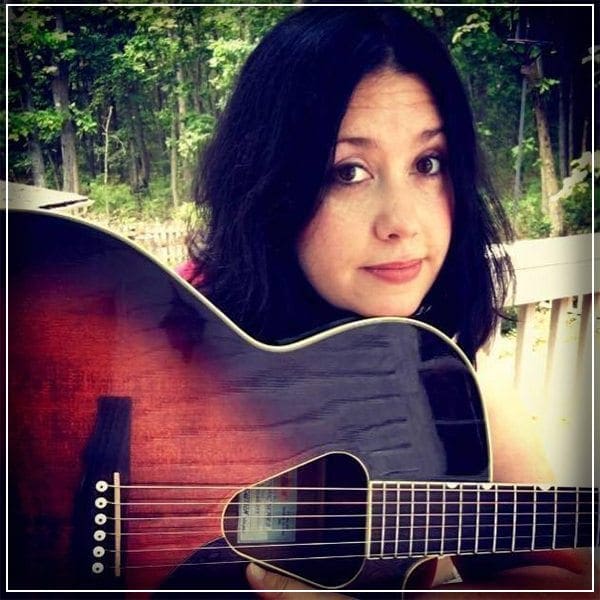 Nicki Sbaffoni
With a mantra of "strum and wail", Nicki Sbaffoni consistently surprises and delights audiences with powerful and creatively twisted versions of favorite songs as well as her eclectic song menu, offering close to 500 songs from all genres and eras. Nicki has been writing and performing music for more than half her life. After moving to -the Philadelphia area in 2002, Nicki found herself impressed by the wealth of opportunity in the local music scene and promptly gave up her day job for a new one: Acoustic Entertainer! As summers approach, you'll find Nicki playing solo shows up and down the Jersey shore and year round performing all over the Philly, NJ, and NY areas. She is a genuine music fan, and unlike many other acoustic performers in the scene, can actually perform 100% requests.
UPCOMING SCHEDULE
Schedule TBA
Que Farkas
Having grown up in South Jersey, Quinton "Que" Farkas is no stranger to a good time. Que is a self-taught multi-instrumental musician who infuses all of his shows with the art of live looping (the recording and playback of a piece of music in real-time). Que is a versatile musician whose set lists include a diverse selection of musical genres, from classic rock, to reggae, to country, to current hits. He also has an uncanny ability to connect with his audiences.
UPCOMING SCHEDULE
Schedule TBA
Que & Company
This 3-piece band from Avalon, NJ (featuring Que Farkas, Brett Haenn, and Ryan Maurer) plays diverse sets which include selections from classic rock, reggae, and current hits. These guys will have the crowd on their feet and hoping they never stop playing!
UPCOMING SCHEDULE
Schedule TBA
Rich Baker
Growing up in the 90s and 2000s, Rich draws his tastes and influences from the music of these times, including genres such as classic and alternative rock, hip-hop, rap, pop, folk, and reggae. In his early teens, Rich picked up his first guitar and taught himself how to play. After diligent practice, he played his first show in the summer of 2007, and he has been performing ever since. Rich's main influences include the Dave Matthews Band, Chris Cornell, Neil Young, John Mayer, The Beatles, Jack Johnson, Pearl Jam, Bon Iver, Bob Marley, Jimi Hendrix, Eric Claption, Queen, Sublime, and many more. Today, you can find Rich performing in restaurants and bars in Philadelphia and South Jersey in the fall, winter, and spring, and at the South Jersey Shore during the summer.
UPCOMING SCHEDULE
Schedule TBA
Subliminal Message Band
Subliminal Message Band is one of South Jersey's top cover bands, playing everything from blues, to funk, to Motown, to reggae, to 90s alternative, and much more! Subliminal Message Band consists of Anthony Mosher (guitar/lead vocals), Shane Pursinski (bass/back-up vocals), Ryan Maurer (saxophone), and Marcello Fittipaldi (drums/back-up vocals).
UPCOMING SCHEDULE
Schedule TBA
Thriving Seas
From the seaside town of Ocean City, Thriving Seas has been creating music in various forms for the past eight years. Led by singer-songwriters Aaron Palermo and Alex Kyle, Thriving Seas blends elements of folk, blues, and rock, and is influenced by the grassroots feel of The Head and the Heart and the emotional songwriting styles of The Avett Brothers and Josh Garrels.
UPCOMING SCHEDULE
Schedule TBA
UPCOMING SCHEDULE
Schedule TBA
UPCOMING SCHEDULE
Schedule TBA
UPCOMING SCHEDULE
Schedule TBA
UPCOMING SCHEDULE
Schedule TBA
UPCOMING SCHEDULE
Rolling Stones Concert
Schedule TBA